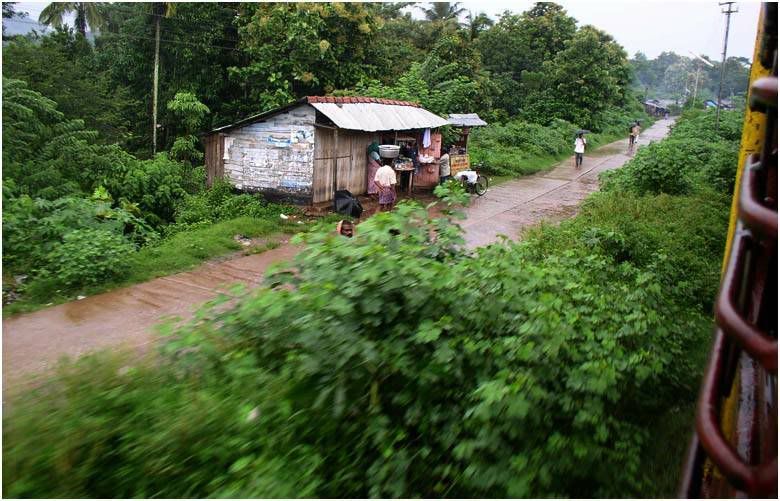 This is Punalur - Quilon section. These pictures were taken last year. Took a train from Sencottai 5.30 in the morning, goes through Tenmala and Punalur, I did not stop at Punalur, continued my journey till Quilon, now called Kollam. Ticket for this breath taking Journey is 19 rupees, less than 50 cents. Sencottai-Quilon.
Had a cup of coffee at Punalur Railway station.
I posted a few pictures some where which I can't locate. I did not post these pictures because they were too dark, had to brighten them, it was pouring non stop and there were rain drops on the lens in most of the pictures. Early in the morning, heavy rain, I was hanging out of the train taking pictures, not a good idea and not good for your camera. I was just overwhelmed by the lush green landscape of Punalur - Quilon section. Where ever you turn your eyes it looked like a painting.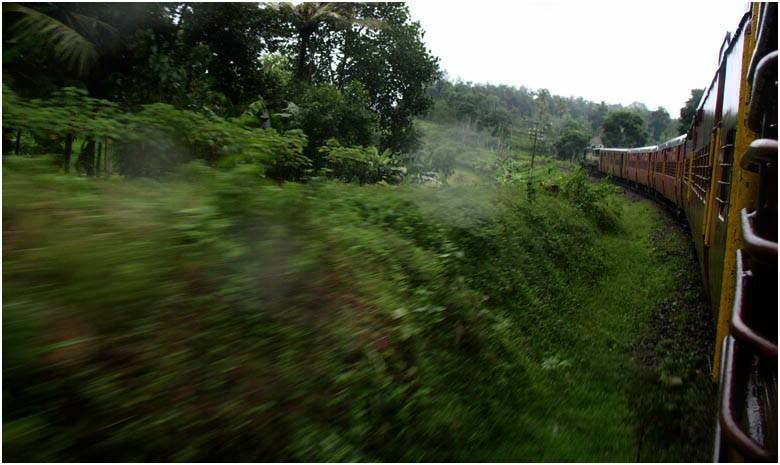 The mountain section ended at Punalur and the train runs through the plains, it pickes up speed from here. It was cold windy and I was completely wet standing outside clicking pictures.
Here the biggest regret was I was missing the landscpe of the other side of the train. It was a tough choice.