These are a few of the most romantic railway stations you'll find in between Sencottai and Punalur. I am posting the pictures of the breath taking journey in
daylight Again
.
Some Journey !!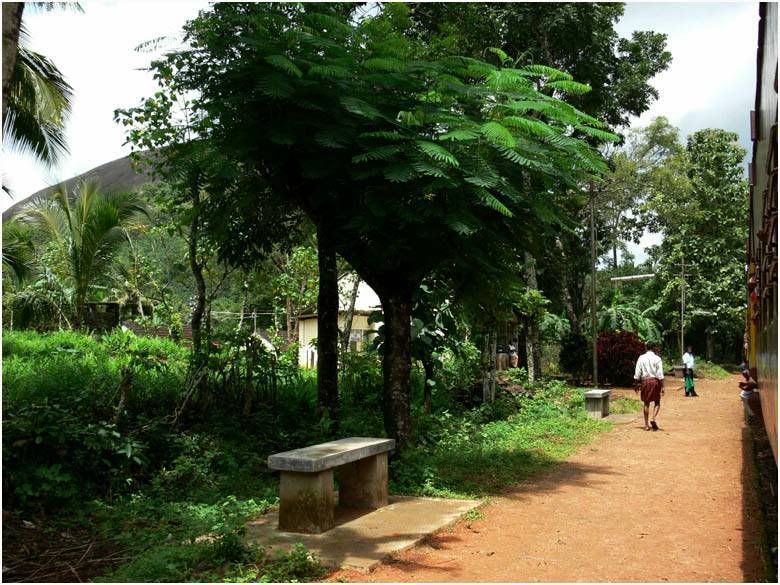 Please believe me, this IS a railway station. There is no platform, good idea, not having a platform, the train stops here for one minute.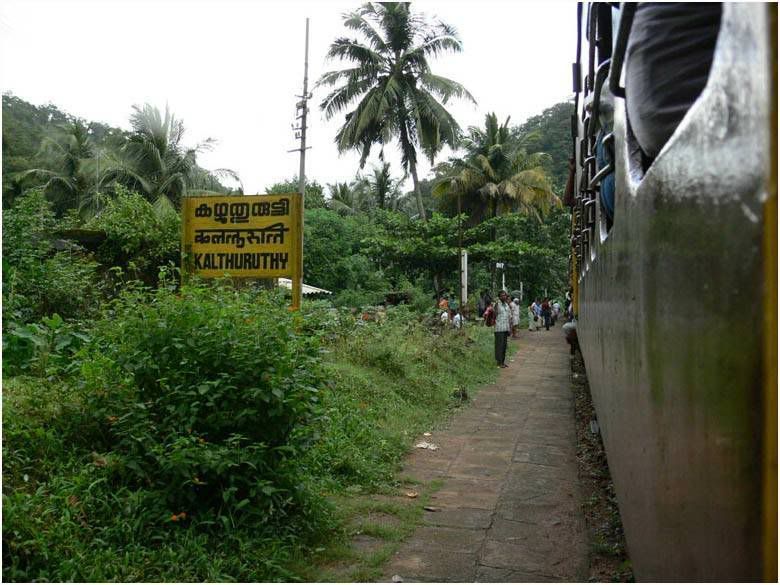 I do not know the names of all the railway stations, there aren't many, I was too busy enjoying the ride.

The ride is full of life, Quilon - Tirunelveli train is always crowded. You can avoid that and take a train which starts from Sencottai, which runs almost empty. But I was in this crowded train.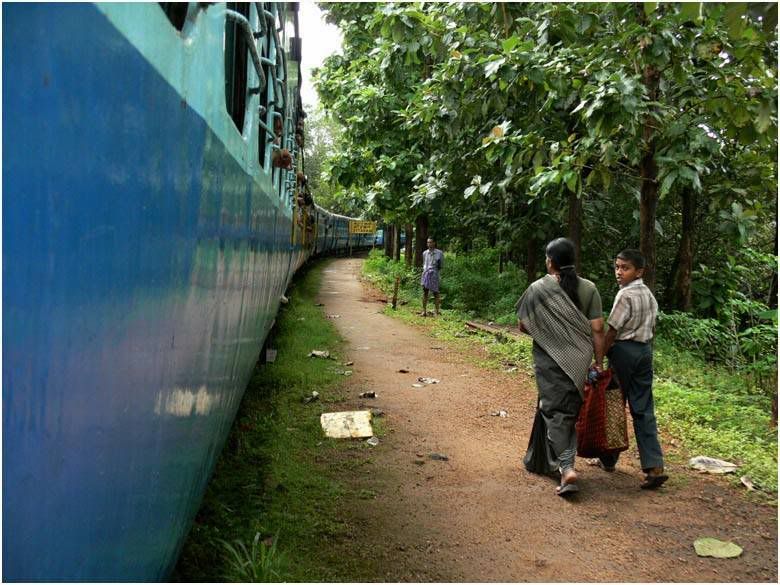 HELLO !
Next time I'll try to spend time at each station. These are all villages, there would be no place to stay.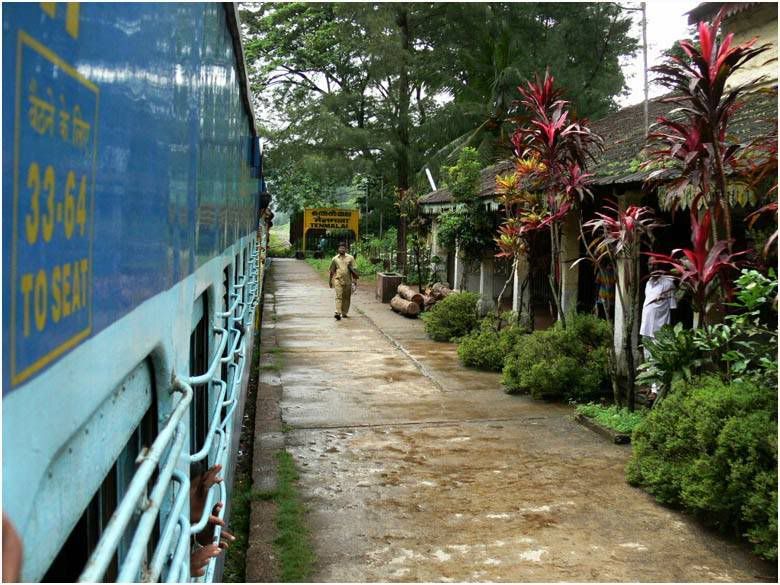 There are places to stay here at Thenmala. I have written about my last visit a few months ago.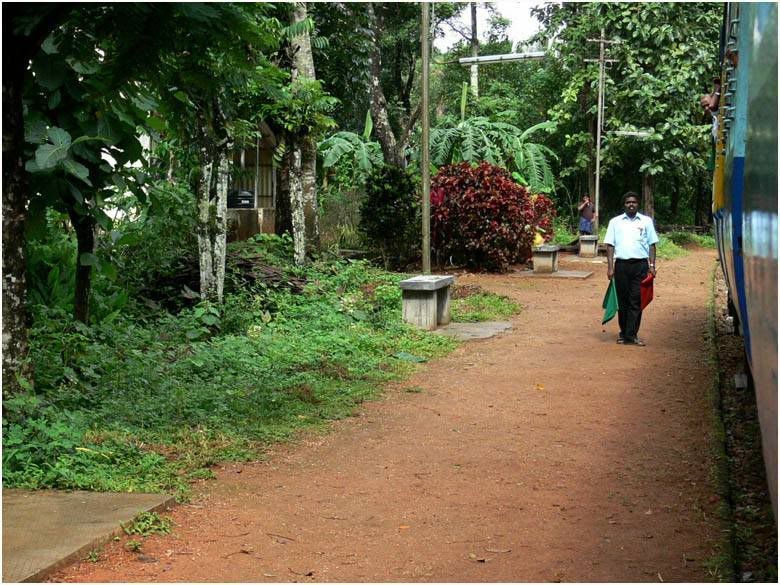 This is the Station master. He forgot to wave the green flag when he saw me taking a picture. Stood in attention, posing for me. Is it over Sir ? I said yes thank you. Railway staff could be a pain sometimes, they have the power to confiscate your camera.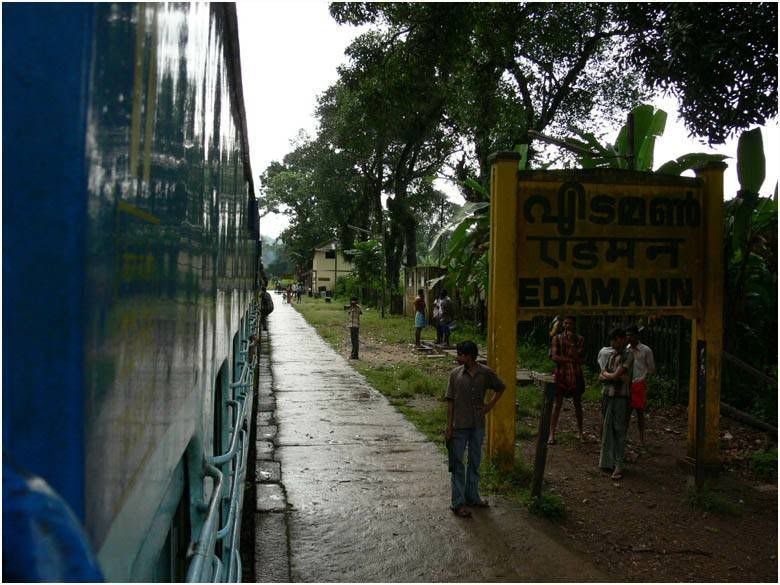 It started to rain again, i was sitting by the door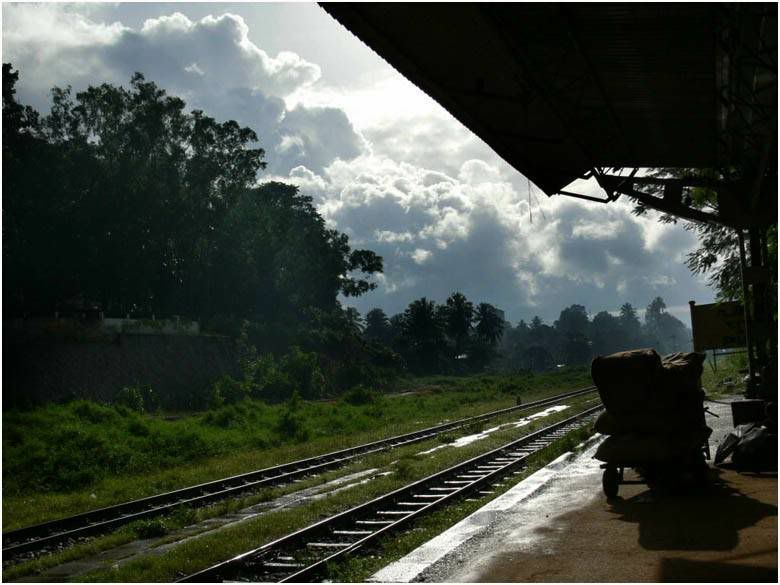 This is where the journey began. Punalur Railway station. It rained here too.
Daylight Again
Wildpic